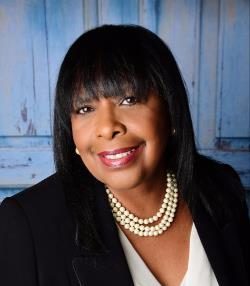 LeeAnn Powell
President & Owner, Ellyn LLC.
My degree in Gerontology would create a path that joined with Mervyn Hackney's. It's a story that started there, a divine intervention, and now wonderfully here, with the creation of a beautiful friendship and Auto Bin.
Mervyn was in need of assistance. As an independent fellow, his dependence came with irritation. As a Gerontologist, I knew this was not an uncommon occurrence and where our work would begin. Eventually, but only after being fired quite a few times, we were able to come to a place where a partnership grew.
Our beginnings were met with tissues being deposited in the floorboard of my car. "THIS WAS NOT GOING TO WORK!" A little irritated myself at this point, I went to the, "everything's a dollar" store and purchased a little red bucket. I grabbed a clip from Mervyn's office and clipped the bucket to the back driver's seat. Tissue issue, no more.
We traveled often and moved the bucket from my car to his. Each time we stopped for gas I emptied the trash can. Our cars stayed clean and this made me very happy! The bucket would have dual uses throughout our travels as a holder for notebooks, umbrellas and miscellaneous, whatever the need might be.
I couldn't imagine that we had been the only two to have the tissue issue. I began to think of how we could market the product. Our conversations would lead us to setup several meetings with different potential suppliers and buyers. We created a prototype and used it for a couple of weeks to determine any changes that may need made. When we felt confident in the supplier and the ability to sell the product we began the process of getting a patent. With company formed, ELLYN, LLC, patent in hand, a great supplier, and several potential buyers the production of Auto Bin became a reality.
It took faith, belief in our product, a great deal of work, listening to suppliers and buyers and putting ourselves in front of the right people, to see our clipped little red bucket find its way to a sleek bin that anyone would be proud to slip into their back seat.